Sydney is home to many of the finest jewellery stores in the country, making it a popular choice for couples who want nothing but the best engagement rings Sydney. Everything from sapphire, moissanite, and diamond engagement rings can be found in this bustling metropolis filled with happy couples.
But what really sets this city apart from the rest is its wide assortment of jewels adorned with the most sought-after of all gemstones: diamonds.
Almost any and every occasion calls for a diamond accessory piece. So if you're interested in looking at what the city has to offer, we have no doubt that these high-end stores will have plenty of you to choose from:

Monty Adams Jewellery Concierge
Want nothing but the best diamond engagement rings for your squeeze? Or maybe you're shopping for a pair of diamond earrings to match your dazzling necklace. Monty Adams Jewellery Concierge has served countless customers in the past, and our jewellery solutions are second to none. On top of our top-notch consultancy services, we also provide excellent customer service and cheaper-than-retail prices. You won't want to go anywhere else once you take a look at what we have to offer.
Larsen Jewellery
Interested in custom-made diamond engagement rings for your sweetheart? Another great option is Larsen Jewellery. They also offer a fine selection of beautifully designed jewellery, not just engagement rings. If you decide you'd like something custom-made, Larsen's lifetime guarantee is a great bonus. Not only do they take their craftsmanship seriously, but they also sell their items at competitive prices.
Tiffany & Co
As one of the most popular names in the jewellery business, Tiffany & Co certainly lives up to its reputation. From modern to vintage pieces, they have it all. You can either shop on their online shop or in any of their physical stores. It's true that they also have one of the best Australian engagement rings, so you can shop in full confidence knowing you're buying from a well-established brand.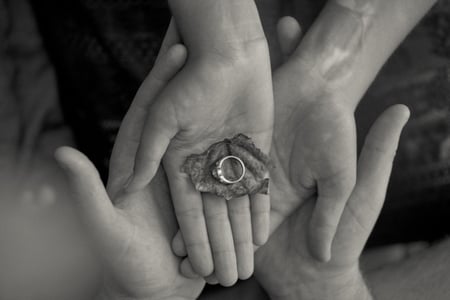 Cerrone
Home to an assorted collection of diamond engagement rings is Cerrone, the family-owned business that continues to provide excellent customer service. The business itself is well-known for their jewellery pieces adorned with precious stones. All this is thanks to its founder, Nicola Cerrone, a self-proclaimed "purveyor of beauty and style." And his commitment to quality jewels is evident in the shop itself. It's another great place to check out for best Australian engagement rings.
Jason Withers
The diamond engagement rings found in Jason Withers all boast quality and an impressive sparkle. Whatever karat weight, colour, cut, and clarity you're looking for, they are guaranteed to have it. As another customer-centric business, they make sure you are comfortable during any stage of the buying process. Whatever questions or concerns you may have, they'll be more than happy to help you out.
---
Start Your Search at Monty Adams Jewellery Concierge:
If you're ready to take a look at diamond engagement rings and other jewellery, book an appointment now with Monty Adams. You'll find that choosing the right diamond accessory is incredibly easy thanks to Monty's extensive knowledge and dedication to client satisfaction.